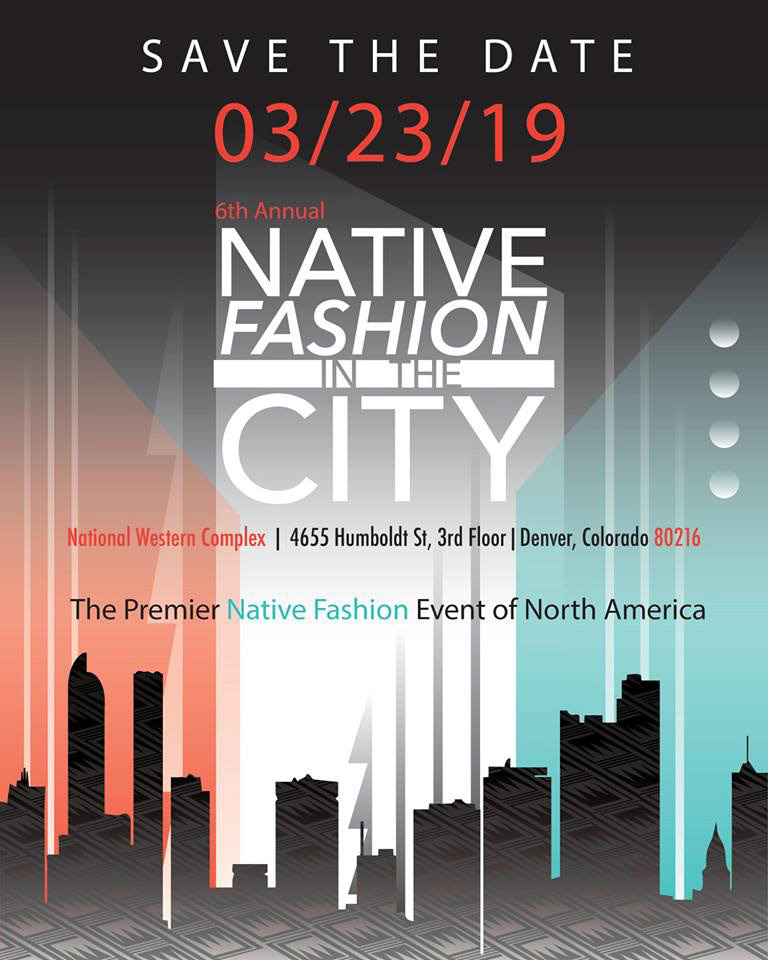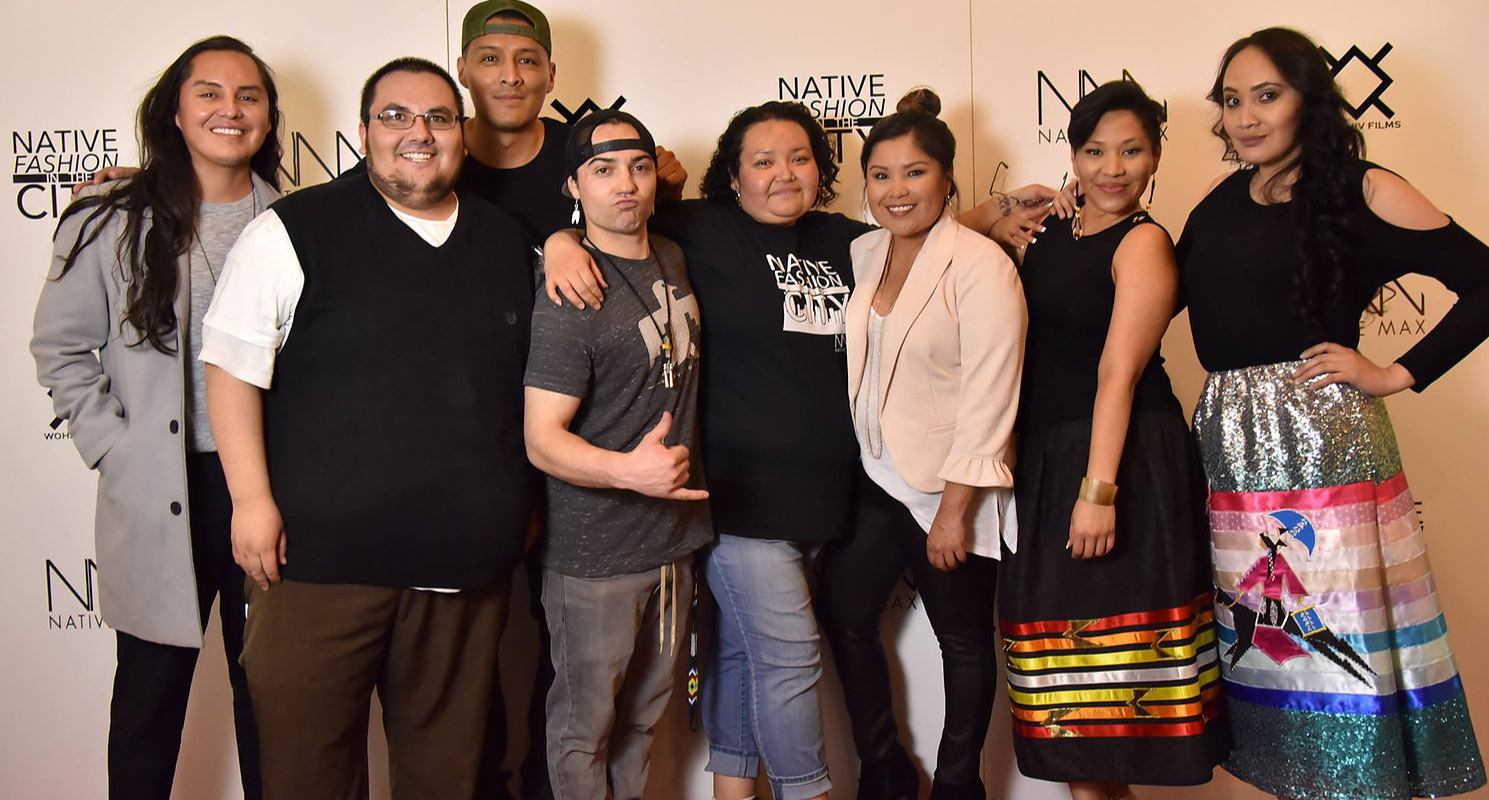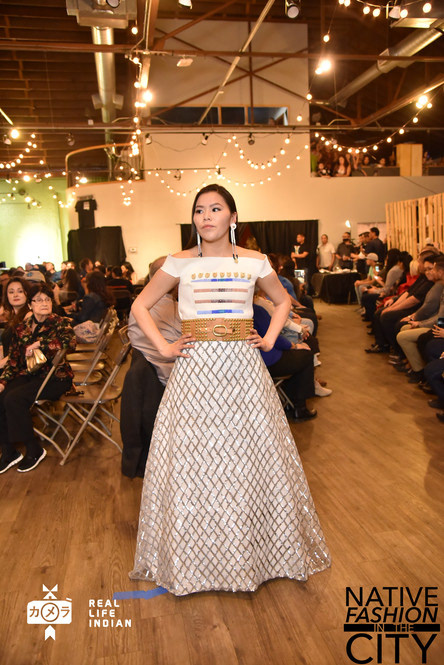 Native Fashion In The City
Kelly Holmes is revolutionizing the business of indigenous fashion
In 2012, Native American designer, model, and writer Kelly Holmes (a Lakota from the Cheyenne River reservation in South Dakota) was at a crossroads with her career in fashion. Tired of being overlooked as an aspiring fashion entrepreneur and seeing a lack of authentic representation of indigenous peoples in the media, she decided to start her own magazine. 
"When I was 18 years old, I started my own fashion business, creating dresses and accessories alongside style services.  But when I was trying to get my business out there I faced criticism and racism because of who I was and where I came from," Holmes said. 
In a recent heartfelt Instagram post, Holmes confessed, "I've been through rejection. I've been told no. I've been told I was ugly. I've been told I was too this or too that. Too many times. But I didn't sit there and cry. Instead, I created my own platform."
And thus, Native Max Magazine was born.  The first publication of its kind dedicated to indigenous fashion.  In recent years though, the magazine has since evolved into a lifestyle magazine that features indigenous peoples and their stories.  Indigenous peoples pride themselves on their storytelling skills and Kelly wants to continue that tradition in the digital age.
Six years ago, Kelly and a team of indigenous fashion insiders started one of the magazine's brand-driven initiatives: Native Fashion in the City (NFITC) – the premiere Native Fashion event in North America, which takes place annually in the city of Denver during the month of March.  
"Native Fashion in the City is a developmental program which aims to support the next generation of indigenous fashion designers, stylists, models and photographers by providing a creative professional environment to foster promising fashion talent," Holmes said.
The indigenous-focused event offers little-to-no-cost business mentoring, educational seminars, webinars, networking opportunities and coaching.  "It was harder breaking into the fashion industry being a Native American woman, so I started NFITC as a portal for others who would be interested in the fashion industry to gain experience and business," she added, "I plan this fashion show almost like a fashion week."
Before the event takes place at the end of the month, Holmes and her team are currently scouring Native country in search of aspiring indigenous models hoping to walk the runways of Native Fashion in the City.  
"We have a few points of criteria, including your walk, pose, look, positive attitude and your ability to listen and take criticism," Holmes said. 
Part of NFITC's mission is to provide a real-world experience on what it takes to make it in the fashion industry, Native-focused or not.  "The expectations for our event are so high considering we fight against stereotypes and barriers.  We set the bar higher every year and want to set ourselves apart from other indigenous fashion shows and fashion weeks."
Still, Holmes is very much dedicated to presenting a fashion show that champions inclusion and body positivity: "We have models who aren't the typical standard runway size. We have models of all shapes and sizes."
With over 600 expected attendees, NFITC promises to be a fun-filled cultural showcase featuring an impressive line-up of today's rising Native designers including ACONAV, OXDX Clothing, Red Berry Woman, and Native Gorilla to name a few.
For Holmes, fashion is an extension of her commitment to storytelling and indigenous representation. 
"Storytelling heals not only me and those we feature, it heals those who come after us as we solidify our existence by continuing to tell our stories.  Providing a platform for my people to share their stories with the world is my Native hope."